We understand that you may want to rebrand Newfies-Dialer for commercial reasons.
We offer a permission to remove the copyright, author and license notices on publicly visible web pages, and optionally provide a rebranded template, allowing you to design the look and feel of Newfies-Dialer to suit your corporate image. We will install this for you.
From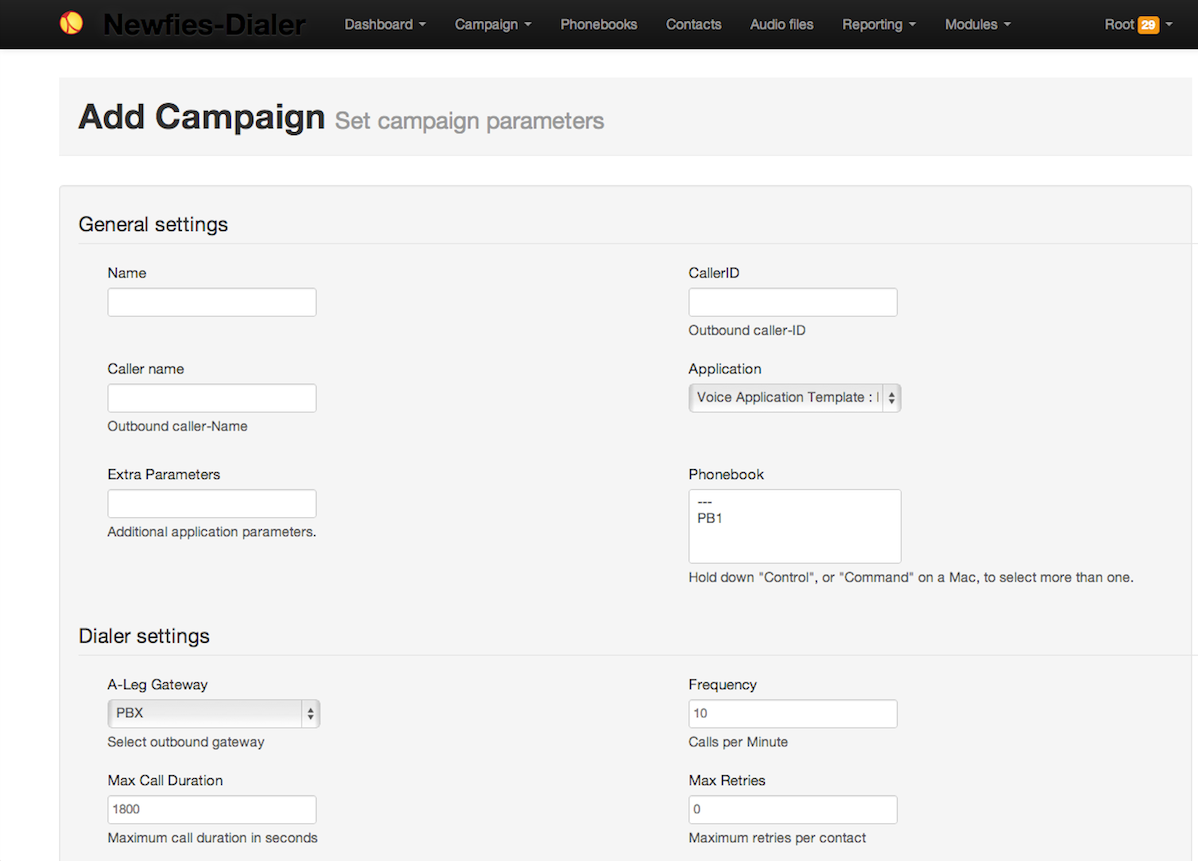 To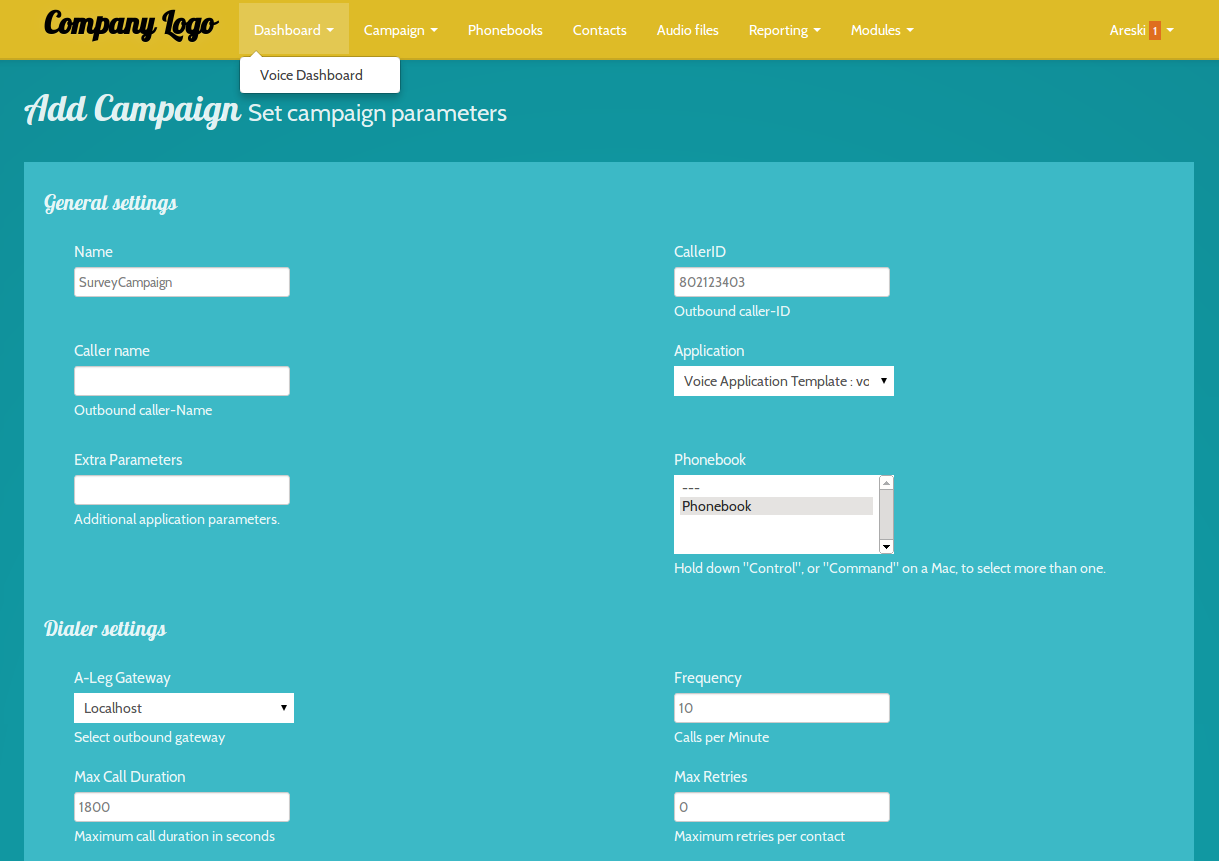 Please contact us to discuss your design or buy now via Paypal below and we will contact you.