Newfies-Dialer is a multi-tenant outbound and inbound call center solution with an agent portal that works with your own VoIP telecoms provider and can be white-labeled.
Late last year, we introduced our new agent portal with integration to popular web-based CRM systems and ease of use. Since then we have added a wealth of new features.
The most exciting of these is the web-phone (WebRTC softphone). The agent plugs in a headset into their computer, logs on to the agent web interface and can start taking calls immediately with the minimum of training and configuration.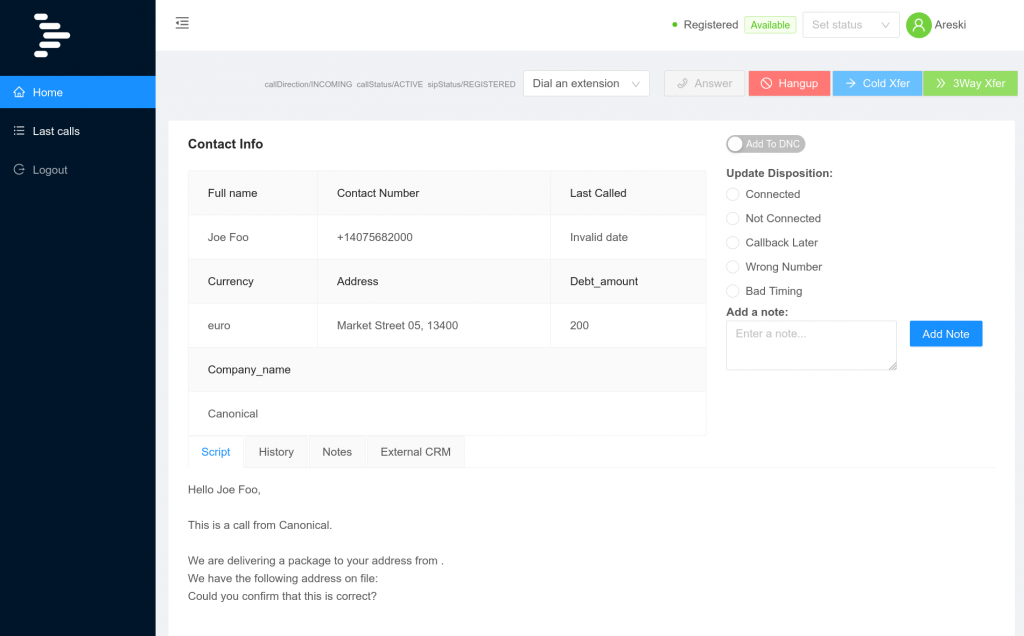 The agent can be in standby mode where the call comes directly to the agent with no delay, or simply answer the call from the screen. If the customer wants to use their own SIP phone instead of the web-phone, that is supported as well.
Once logged in to the agent interface, the agent can accept calls, transfer them to predetermined numbers, follow a custom script, update the CRM, and have all the information about the contact in front of them.
From the call-center manager's point of view, they can monitor the number of agents on a call in real-time as well as look at the performance of each agent and campaign through detailed reports. Call recordings can be played and downloaded right off the screen.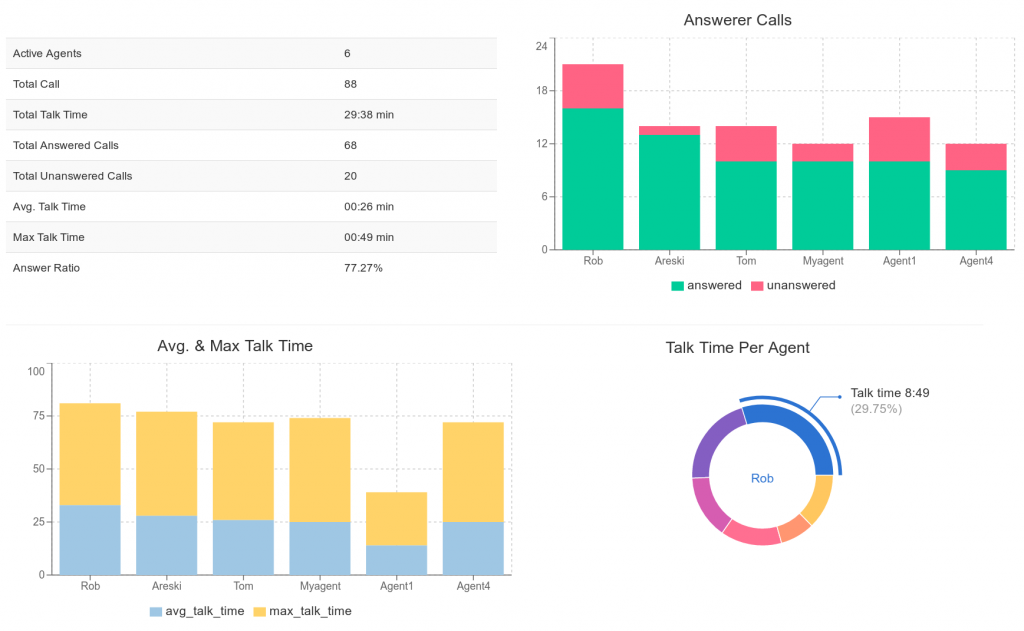 The agent interface can be used with both direct transfer calls in predictive dialer mode, delivering only calls that have been answered by a human, and optionally leaving a message after the beep automatically, as well as in Press-1 campaigns.
For more information and to test drive the agent UI and webphone, please contact us.