After many weeks improving our codebase, adding tests, improving code quality, refactoring,  respecting DRY, etc… we wanted to integrate Travis-CI into Newfies-Dialer (more information in our previous post) to provide Continuous Integration. We succeeded, as explained in our post, but getting all our new test suites working as been a challenge.
We are now happy to see our first green lights appearing in our project with all tests passed :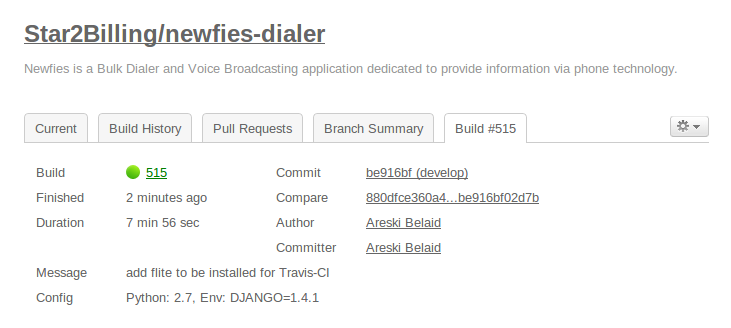 It's going to be another big challenge to keep the lights green, especially as we are planning to keep adding more features in the coming months.
Yours,
Areski