A couple of months ago we blogged about some new call-center features, we have done on the agent interface where we added a new zero configuration web-phone, a soundboard to manually play pre-recorded messages and some new agent reports to monitor performance.
3 Minute Video
The new call-center features in Newfies-Dialer have been very popular with our customers, and with their feedback, we've added even more:
Push-to-CRM button on the agent interface used during lead generation to populate a third-party CRM system with all the data held on the prospect.
Customizable Display to display, change the order or to hide fields on the agent's pop-up screens.
Telephone number masking, to mask part or all of the contact's telephone number to protect agents from viewing this data in high security environments.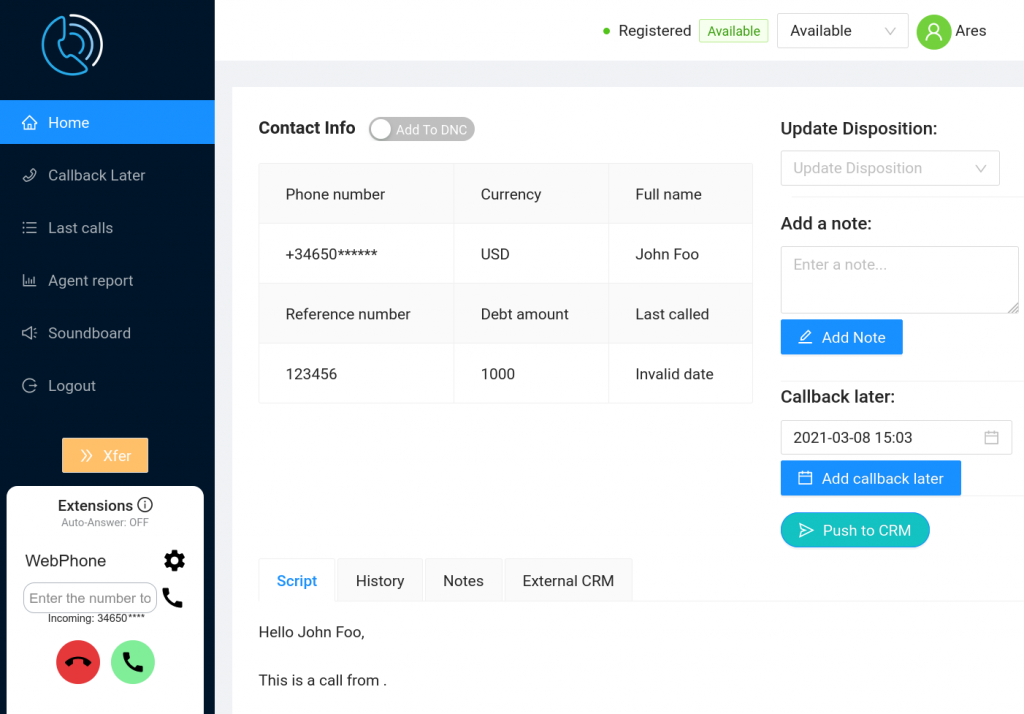 Agent CDR to quickly identify individual calls and play agent recordings.
Improved Campaign Handling, allowing admins to start and stop campaigns in bulk with search options helping admin easily manage dozens of concurrent campaigns.
Audio Cycling where several audio files can be selected for one survey section, and the audio to play to the contact is randomly chosen from the selection.
These new call-center features are of particular benefit to call center operations. If you need voice broadcasting, press 1 lead generation, predictive dialling and direct transfers with screen-pops coupled with integration to third party systems, please contact us to test drive the Agent UI and webphone.