Newfies-Dialer, in addition to its voice broadcasting and auto-dialling capabilities, provides SMS broadcasting, which allows Newfies-Dialer users to send many thousands of SMS messages to contacts.
From the customer's perspective, this adds a number of new screens:
SMS Campaign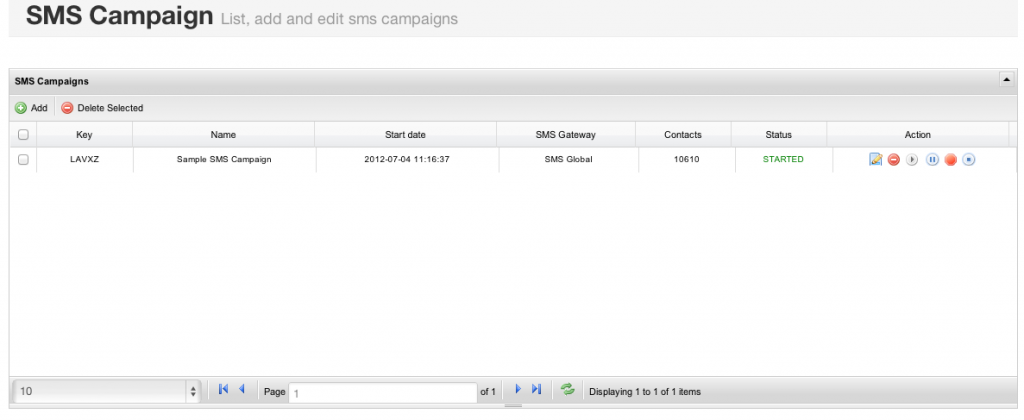 An SMS campaign, where the message to send is written, the caller ID, the gateway to use, and the rate at which SMS's should be sent.
SMS dashboard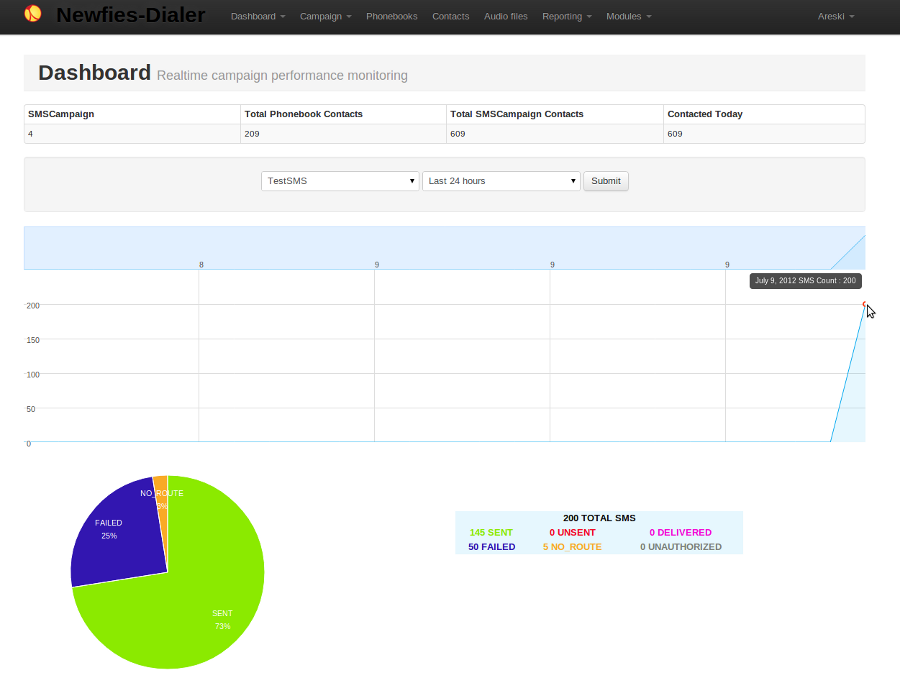 The SMS dashboard shows the SMS metrics including the number of text messages sent, unsent, delivered and failed.
SMS Detail Report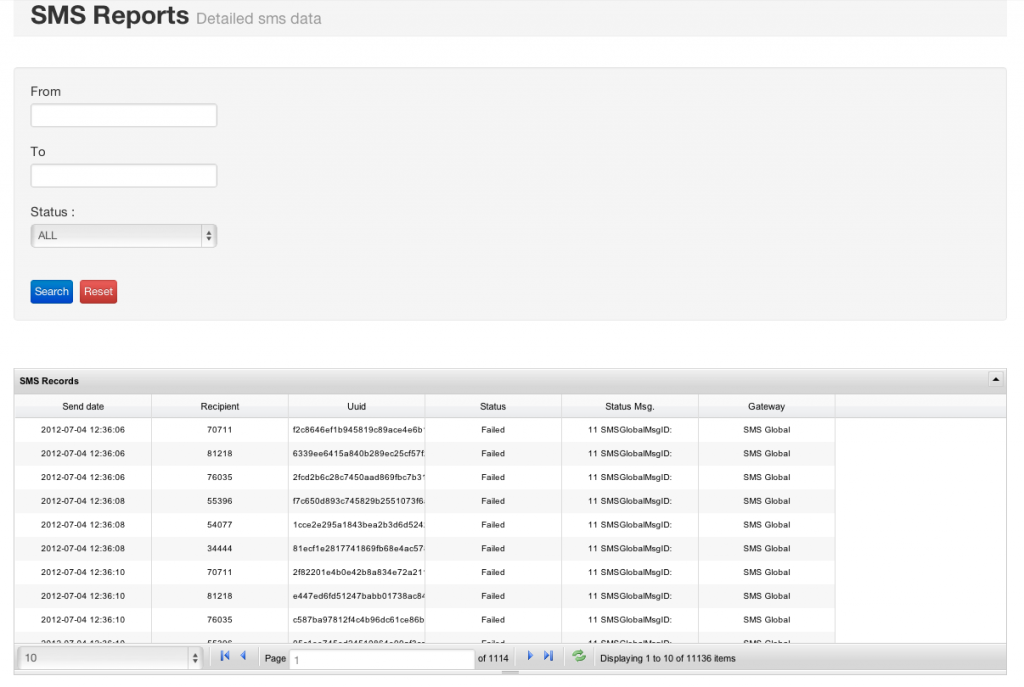 This shows the SMS detail records for each message including time sent, gateway used and SMS result.
SMS Administration
From the Newfies-Dialer Administrator's perspective,  The SMS module adds a number of new facilities to manage SMS in Newfies-Dialer. These include configuring the SMS gateways and the customer's settings as to the maximum number of simultaneous campaigns, the rate of delivery, and the maximum number of subscribers.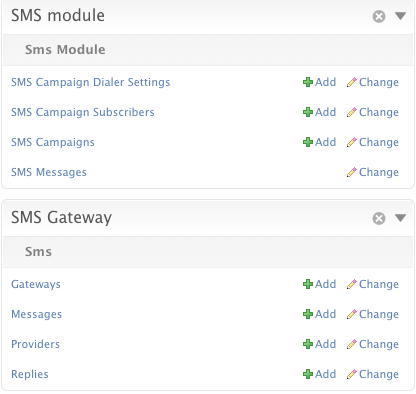 Newfies-Dialer SMS Gateways
The SMS Module currently supports the following SMS providers, and additional SMS gateways can be added.
Additionally, Khomp hardware is supported to allow the use of SIM cards in-house; see http://www.khomp.com.br/ for more details.

Purchase SMS Module
The SMS module for Newfies-Dialer is a commercial module and costs €1000 Euro including installation, deployment support and training.
Please contact us for more information, or purchase the module along with installation and deployment support  via the Paypal button below and we will contact you to arrange installation.